ARTS & CRAFTS OR PRAIRIE DESIGNS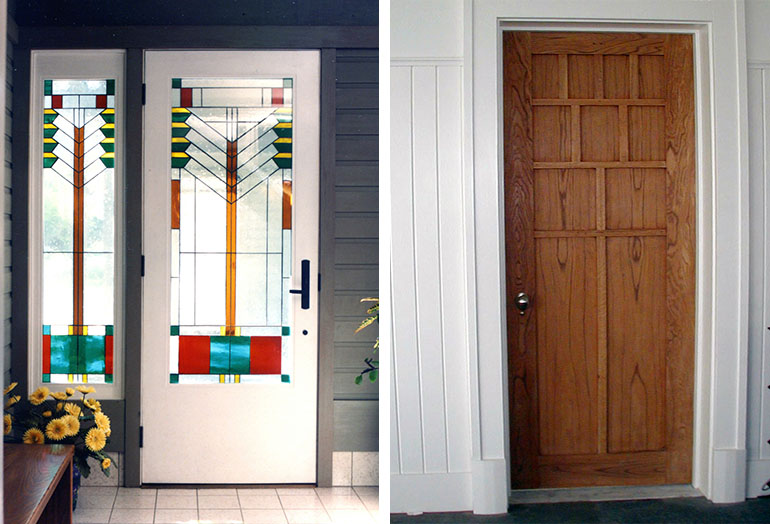 Arts & Crafts or Prairie Designs
At the end of the 19th century a movement extolling the virtues of traditional craftsmanship began. It was a rejection of the mass produced commodities of the industrial revolution and a desire for clean, simple styles and beauty. Architects such as Frank Lloyd Wright and Greene and Greene adapted the concepts in their designs. Gustave Stickley created mission style furniture, bungalow homes, and also the Craftsman periodical. Our Arts and Crafts doors and glass designs are faithful to the spirit of this movement.
While most of our projects are protected by an NDA, here are a few we love to showcase.
check out some more Designs
Finding something interesting ?