SCREEN / STORM DOORS & ENCLOSURES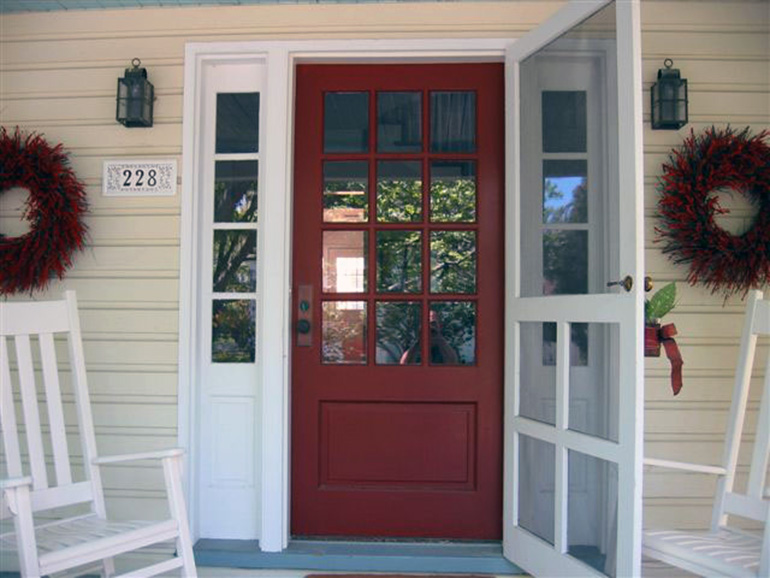 Screen / Storm Doors & Enclosures
In same spirit of our custom exterior doors, we offer exterior doors with screens and custom made storm doors in a variety of configurations. From simple wood frames and fastened screen mesh to interchangeable inserts of metal or wood. The interchangeable wood frames hearken to the turn of the century with copper clad bronze mesh and metal gears to hold the sash.

Turn your covered porch into a Three Seasons room using our interlocking storm / screen section framed in rabbeted jambset made of solid, rot resistant, wood.
While most of our projects are protected by an NDA, here are a few we love to showcase.
check out some more Designs
Finding something interesting ?