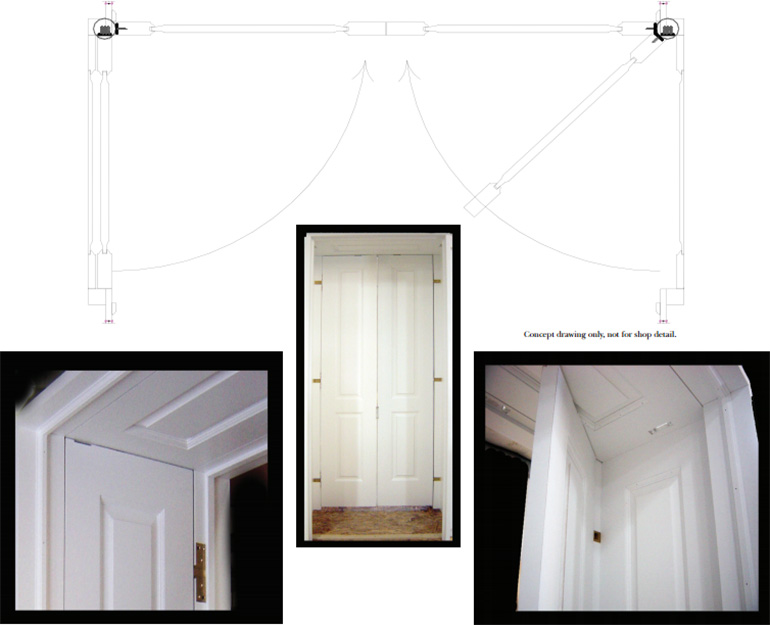 The intent with pocket pivot doors is that they will blend into the line of sight with wall and / or ceiling panels. In other words they will fit into a pocket in the wall with minimal gap between door and paneling. Typically these doors are installed on site by talented trim carpenters. Select Door can provide a complete, assembled unit ready to install with all profiles and rails in alignment with the paneling. Architects, please note the .DWG CAD file ready to down load with this detail. Let Select Door help you keep installation costs in check with our custom prehang applications.
While most of our projects are protected by an NDA, here are a few we love to showcase.
Finding something interesting ?